In late May I was very thankful for the distraction from COVID-19, Social Distancing as well as social unrest by following all the Launch America coverage. This represented the first time American astronauts would launch from US soil aboard an American spacecraft since the launch of the Shuttle Atlantis (STS 135) on July 8, 2011 almost 9 years ago (check out my blog post about that launch, click >> HERE.
I was a little disappointed to not see SpaceX's Falcon 9 rocket topped with a the Crew Dragon capsule with NASA astronauts Douglas Hurley and Robert Behnken roar into the skies on Wed May 27th. Poor weather caused the launch to be scrubbed. However, my brother, a Motors Division Sgt with OPD there at KSC (Kennedy Space Center) providing extra security as the President was watching the launch in person at KSC. I even got to see him and some of his fellow police officers when the Teslsa carrying the Astronauts passed them on the Kennedy Parkway on their way to Launch Complex 39A. The next launch window was on Sat May 30th.
While the weather was not looking great for Saturday, the forecast for the launch window kept improving. I found myself glued to my laptop watching several feeds on my 2 screens as well as watching social media posts on my iPad. I even enjoyed the debate on the NASA logo, Meatball or Worm…I say use both!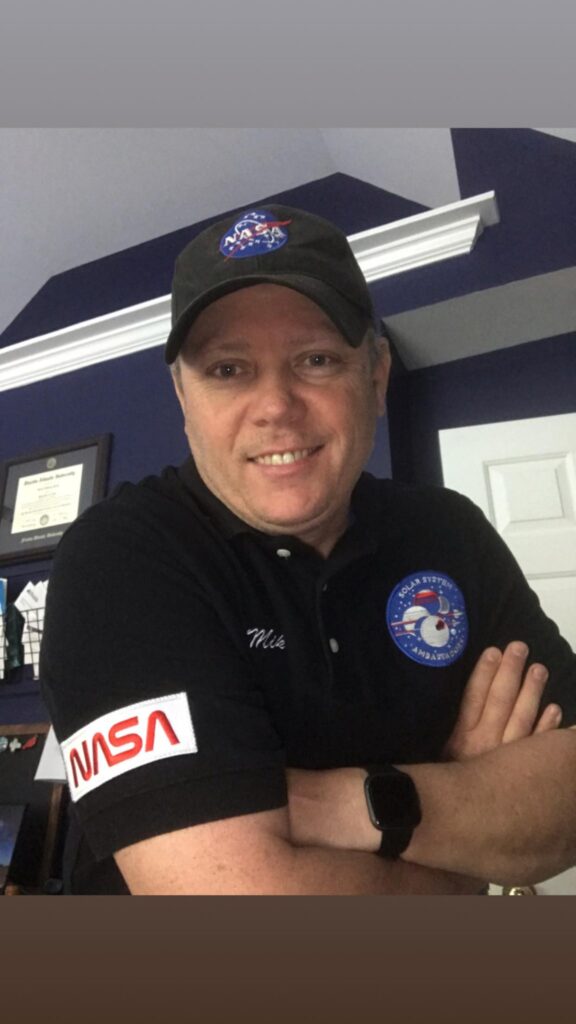 Just a little before 3:30pm EDT, history was made again as American began flying astronauts back into space. My brother was once again on Presidential motorcade duty and was at KSC for the launch. Check out his video below.
Regardless of how emotional 2020 has been for many people, with so much hate, so much divisiveness, so much intolerance, it was so very rewarding to see the good that can come from our country when we work together. I feel very proud of our country and its people.
Clear & Steady Skies!
-Mike