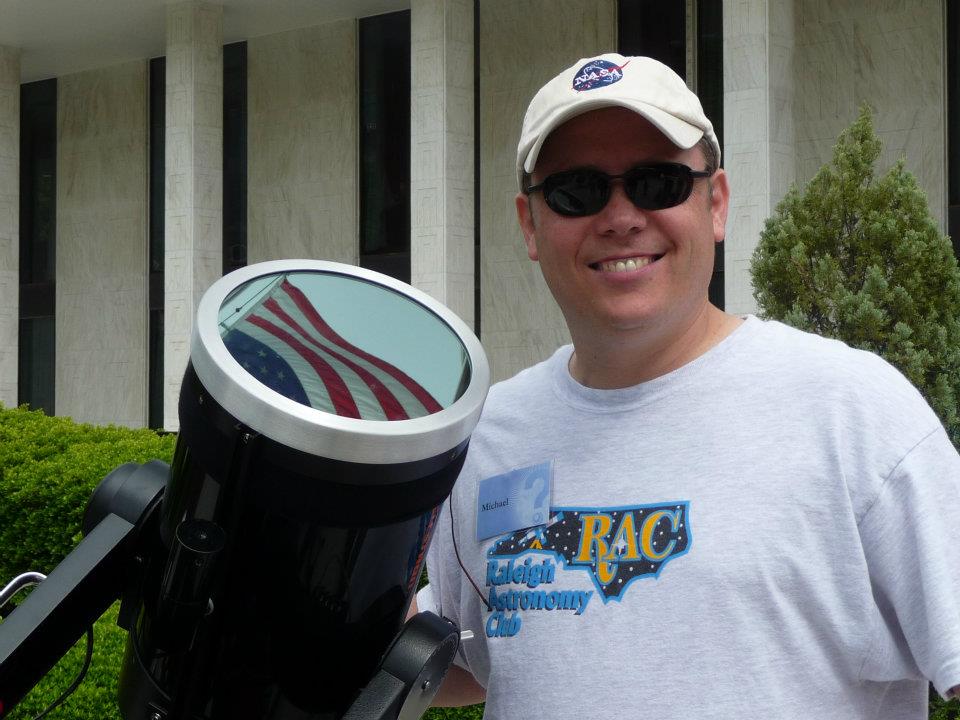 I am a Finance and Accounting professional by day and an amateur astronomer by night, where my real passion lies.
I have been an active member of the Raleigh Astronomy Club (RAC) since 2006, looking up towards the night sky since 2003 but my interest in space was sparked when I was just a child watching the first Space Shuttle launch. With an eye towards educating others in the field of astronomy and observing, in 2014 I achieved the Master of Astronomy Outreach Award by the Astronomical League for volunteering over 250 hours of public outreach. In 2018, I was accepted into the NASA/JPL Solar System Ambassadors corp. in order to further expand my outreach and education opportunities. 
I have presented on a broad range of topics covering amateur astronomy and space exploration. I have also supported many educational events and public observing sessions through museums, clubs and schools as well as very large events such as NC Museum of Natural Science's Astronomy Days, the North Carolina State-Wide Star Party and The Morehead Planetarium & Science Center's Sky Watching sessions.
My current astronomical pursuits are focused around EAA (Electronically Assisted Astronomy) and completing various Astronomical League observing programs. To date I have completed the following 5:
Astronomy Outreach (Master Level)
Honorary Messier Program
Binocular Messier
Lunar Observing
50th Anniversary of the Apollo 11 Moon Landing
I am currently working towards:
Herschel 400 (178 observed out of 400)
Comet Program (7 of 18)
Bright Nebula (18 of 100)
Hydrogen Alpha Solar Observing
You can follow me via my blog posts here on this web site, my AstroNerd Facebook page or you can get in touch with me via the Contact form on this web site.
My most recent blog posts:
The Drake Equation
This page is not recommend to be viewed on a smart-phone, the embedded calculator format does not work well …