I managed to get myself out of bed at 3:40am this morning to go and view C/2020 F3, a.k.a the morning comet NEOWISE. I met up with fellow amateur observer and NASA/JPL Solar System Ambassador, Doug Lively, at the top level of the parking deck next to the Cary Regional Library. The horizons were great and the lights on the top level were off. We practiced socially distant 'astronomical observing.'
Doug and I were set up and ready to observe by 4:30am. It was just before 5am when the comet finally rose above the haze and was visible from our location. We were unexpectedly joined by several other local residents that were also looking for good locations to view the comet.
Setting up and some visitors
Using my older Panasonic Lumix camera in Starry Sky mode, I captured several night-scape pictures. I also used my 102mm Explore Scientific refractor and my iPhone attached to a Baader Hyperion 21mm eyepiece using Celestron's NeXYZ adapter to capture zoomed in pictures of the comet. All the attached photos are single exposures, no stacking of multiple pictures. I also used a pair of 11x80mm binoculars to visually admire the comet.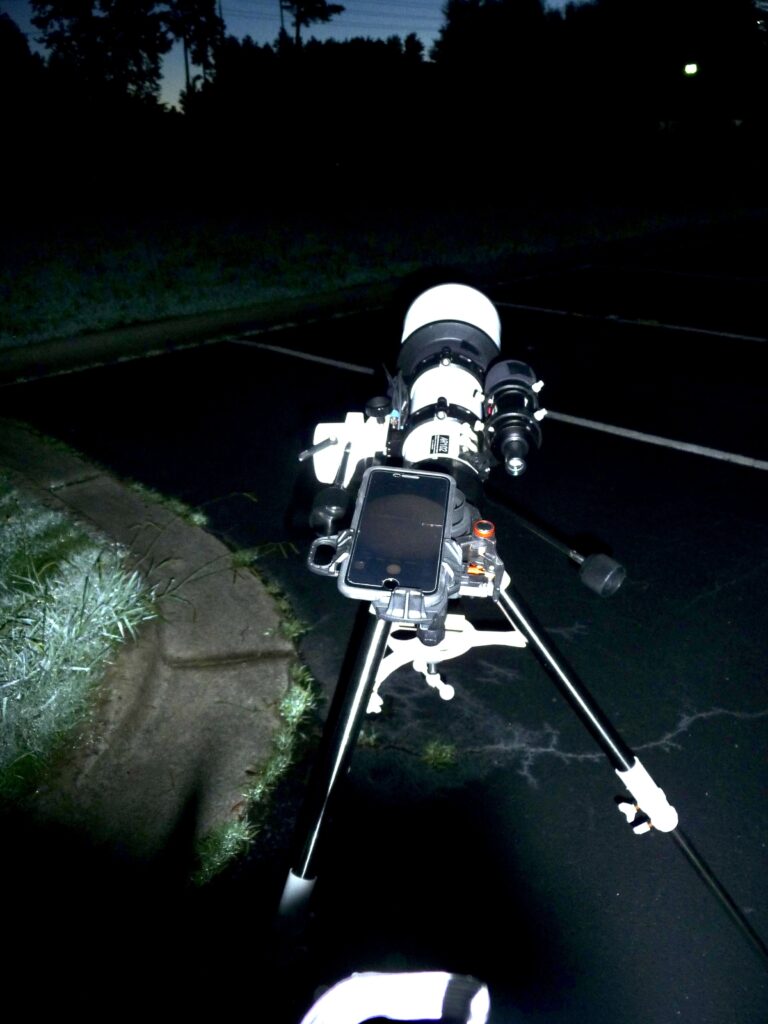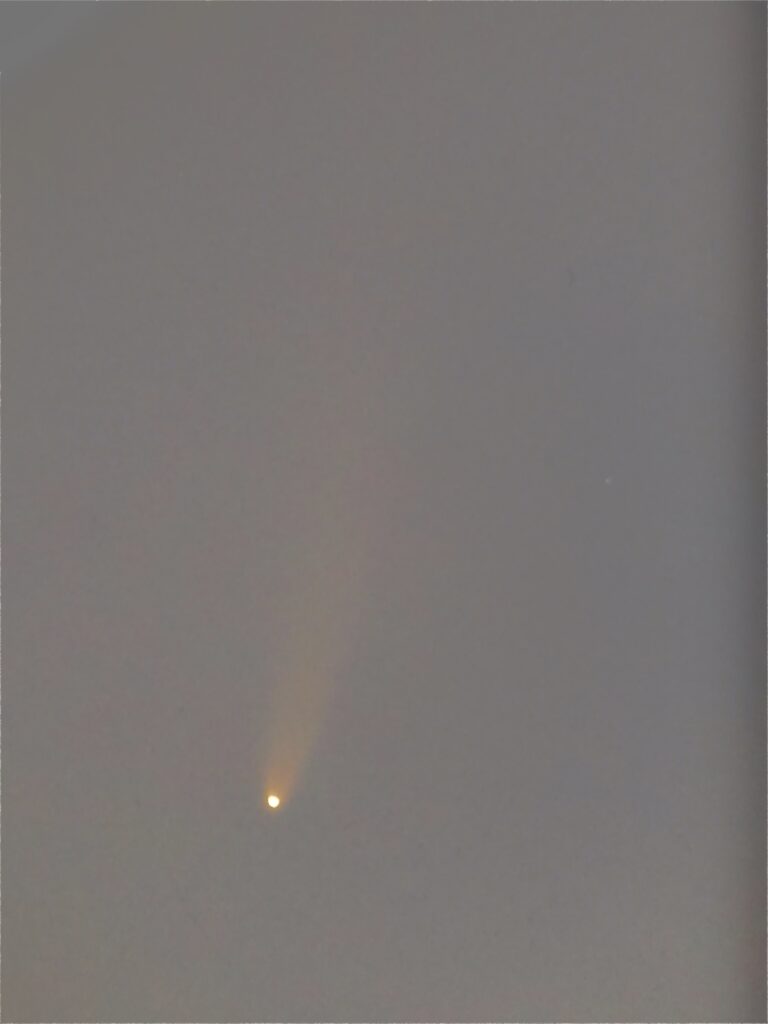 By 5:30, the background sky had gotten too bright, due to the inevitable sunrise, that the comet was no longer visible to naked eye and barely visible in the binoculars.
Given the poor weather forecast for early this coming week and with the comet rising closer and closer to sunrise each day, this will probably the last time I'm able to view this comet until it becomes an evening comet later this month.
Wishing you clear and steady skies!
-Mike